There's never been a better time to be a JavaScript developer, more frontend frameworks released every year, and it's always tough to choose one for next awesome web apps. Not every so-called framework you see below is an actual framework, but you can always throw in several libraries to the pack and make those feel like actual ones.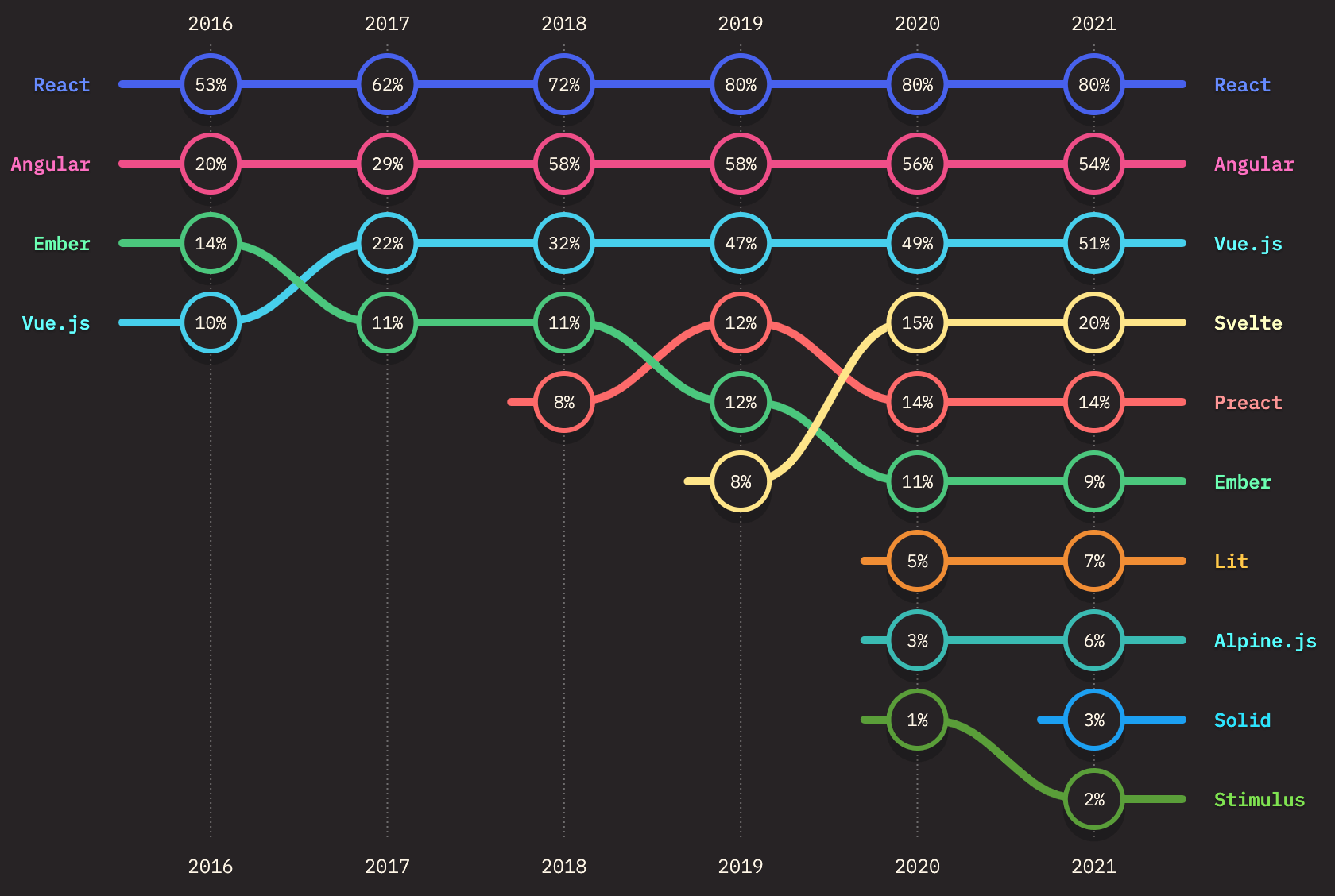 According to State of JS 2021 Survey Results. React is still leading as the most used framework, Angular surprisingly still second, Vue catching up nicely in the third place, and Svelte in fourth.
React vs Vue
They share many similarities like using virtual DOM, provide reactive composable view components, maintain focus in the core library, with concerns such as routing and global state management handled by companion libraries.
Both are exceptionally and similarly fast, so speed is unlikely to be a deciding factor in choosing between them.
One of the biggest differences between Vue and React is the way the view layer is built. By default, Vue uses HTML templates, but there's an option to write in JSX. In React, on the other hand, there's solely JSX.